The need for a strategic and comprehensive approach to gun violence is more critical than ever. In 2020, the U.S. experienced one of the most devastating years for gun violence, with over 19,000 gun-related homicides and 612 mass shootings. The year also marked a rapid surge in gun sales, with around 20 million guns sold. These figures have never been more alarming, given the presidential administration's hostile efforts in addressing gun violence.
With the rise of gun violence, the firearms industry is also taking necessary measures to reduce gun-related violence among youth and families. According to the University of Washington, firearm retailers can take part in suicide prevention and train employees to detect and act on suicide warning signs. Firearm retailers are also applying for property insurance plans for gun shops for protection from standard risks, such as burglary, theft, and fire.
Gun violence is a nationwide concern with a significant impact on U.S. society's public health. These cases include injury, suicide, attempted suicide, violent crime, homicide, and unintentional death.
Given the gravity of gun-related violence, gun ownership requires a comprehensive policy. In this article, we're listing down three law enforcement approaches to implement gun violence prevention and prevent future harm and injuries.
Focus on places with a higher frequency of gun violence
A place-based approach to reducing gun violence focuses on small geographic areas with the highest gun-related violent crimes. Remember that violent crime is not evenly spread out across populations and communities. Generally, a large portion of violent crime occurs in small groups. Whether in neighborhoods, street segments, and "hot spots," a small cluster of locations often account for most violent crimes within a state.
Policing of prevention strategies for violent crime takes advantage of the clustering by interceding with subgroups responsible for the violence and locations where such crimes are most prevalent. When it comes to violent crime hot spots, policing concentrates on locations with a higher risk of violence. Traditional approaches involve arrests and stops in verified hotspots, crackdowns on illegal carrying, and directed patrol.
Another form of place-based approach concentrates on offenders who gather or live in crime hot spots. Crime analysts determine individuals committing illegal behaviors and living in high-risk locations. Police officers patrol these locations and question repeat offenders. Other place-based strategies include the use of gunshot detection technology and predictive policing using historical crime data.
Focus on repeat offenders and small groups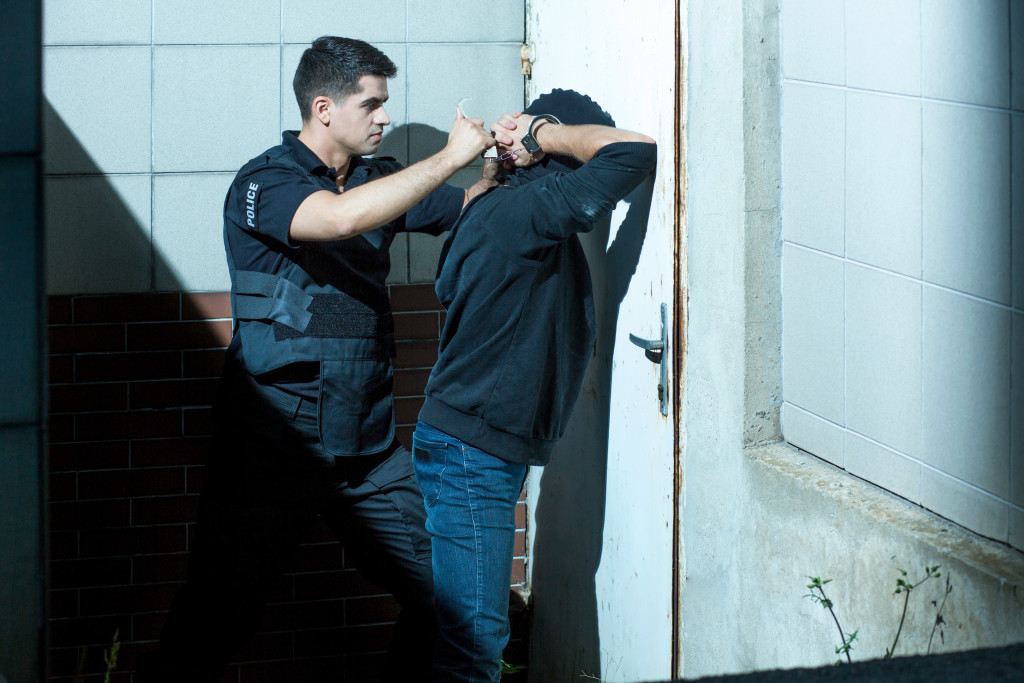 As mentioned earlier, most violent crimes happen in a small cluster of people. In this case, a person-based strategy is appropriate to identify those related to violent crimes. This approach typically focuses on hotlists and gang members engaging in various illegal and legal actions, such as public association with other gangs.
Civil gang injunctions (CGI) sanction civil penalties against offenders involved in illegal behavior, such as possession of ammunition, firearms, illegal weapons, or simply being around firearm owners. Law enforcers and prosecutors can detect safety zones where possession of firearms is illegal and locate gangs and individuals involved in the CGI.
Another technique is a less intrusive strategy to identify high-risk individuals. Enforcers can conduct risk assessments and intelligence-gathering to generate hotlists of high-risk individuals who often engage in violent crimes. To develop a list, officers will rely on police data, such as stops, arrests, and field contact cards.
Since direct engagement with violent crimes is rare, being a perpetrator, victim, or connection to violent crime increases potential risk. Among these individuals, those with crime scores exceeding the standard threshold will undergo police intervention. The intervention includes direct communication between enforcers and suspected high-risk individuals. The police will cite possible consequences if they engage in certain proscribed behaviors.
Supporting violence intervention programs and risk protection orders
Aside from reinforcing federal gun laws, it's also necessary to establish new funding opportunities for evidence-based violence intervention and prevention strategies, especially in local communities. Some existing programmatic models are Cure Violence, Group Violence Intervention, Advance Peace, and hospital-based intervention.
Another approach is to implement stricter risk protection orders, a civil remedy where law enforcement and family members can submit court petitions to remove firearms temporarily from individuals with a potential risk of harming themselves or others. This will serve as a legal tool to detect warning signs if a gun owner is suffering from a temporary crisis and supports gun-related suicide.
As our country, communities, and families reel from distressing daily tragedies, lawmakers should take urgent steps to strengthen gun policies and put an end to the cycle of gun violence. With thousands of people killed every year, gun violence is something that demands immediate attention more than anything else.