Adoption is a legal process of creating a parent-child relationship.
Anyone over 18 can adopt, but there are certain requirements to meet before adoption.
Four common types of adoption include private domestic, international, foster care, and relative/kinship adoption.
The adoption cost depends on the chosen type and can range from $5,000 to $50,000.
Strategies such as fundraising campaigns, grants, tax credits, loans, and employer benefits programs may help make adoption more affordable.
Adopting a child is an amazing and life-changing experience. It can be a long and complicated process, but the rewards are worth it. This guide will provide you with all the information you need to make an informed decision about adoption, including what it costs.
What is Adoption?
Adoption is the legal process of creating a parent-child relationship between two people who are not biologically related. It's a way for families to grow and create new bonds that will last a lifetime. When you adopt, you become responsible for your child's physical and emotional care, just as if they were born to you.
Who Can Adopt?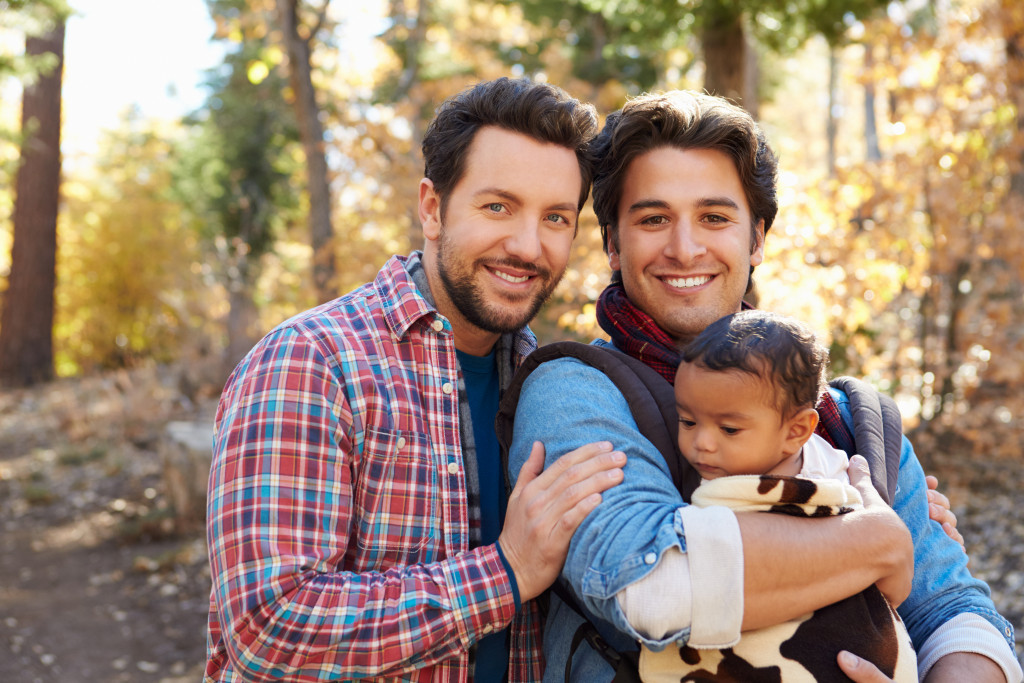 Anyone over 18 can adopt in most states, regardless of marital status or sexual orientation. Prospective parents must meet certain requirements, such as passing background checks and completing home studies, before they can adopt. Additionally, some states restrict who can adopt based on age, income level, or other factors.
Types of Adoption
Many different types of adoption are available depending on your situation and needs. Each type has its own set of rules and regulations that must be followed in order to complete the process successfully.
Here are the four common types of adoption:
1. Private Domestic Adoption
Adopting from within the United States through an agency or attorney is a wonderful option for many families looking to expand their family. Depending on your state, the process can differ but usually requires home visits and extensive background checks in order to qualify. Many agencies also provide post-placement services, such as counseling and support groups which are essential for any adoptive family.
2. International Adoption
International adoption involves adopting from another country outside of the United States. This option can be more expensive than some other types of adoptions due to travel costs and legal fees associated with international adoption laws. Additionally, requirements may vary greatly depending on the country you are adopting from, so it is important to thoroughly educate yourself on the process and be prepared for any unforeseen challenges that may arise.
3. Foster Care Adoption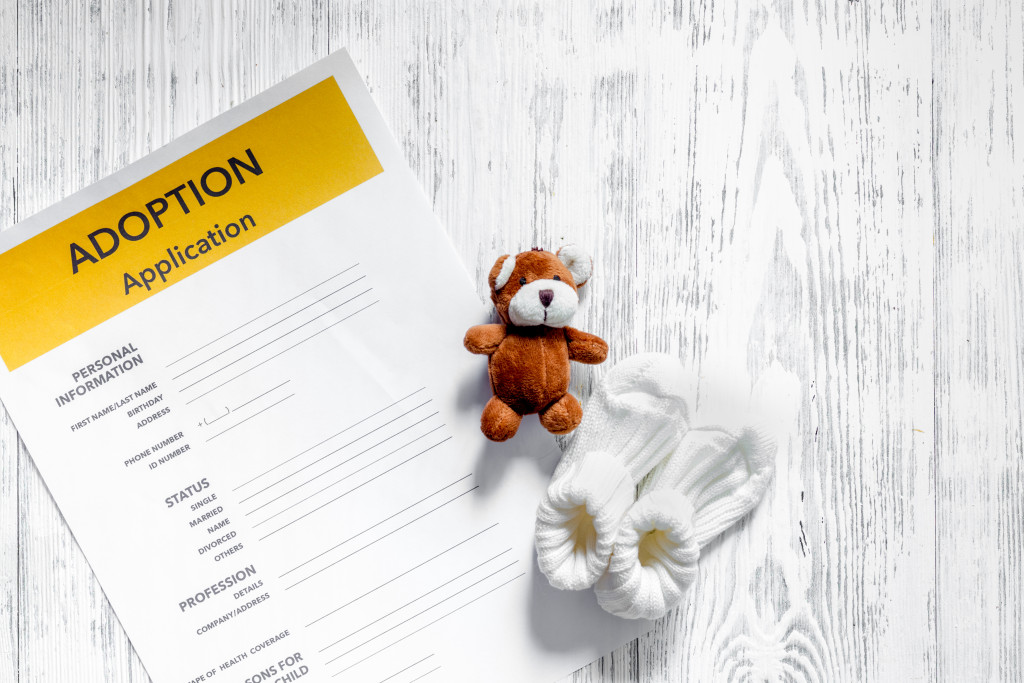 Adopting from the foster care system is a great way to provide a home for children in need of one. In order to qualify as a foster family, you must meet certain criteria set by your state and complete an extensive screening process. Once approved, you can start searching for the perfect match to join your family.
4. Relative/Kinship Adoption
If you want to adopt a family member or close friend's child, relative/kinship adoption may be right for you. This type of adoption requires less paperwork and legal fees than other types of adoptions but may involve more emotional preparation as you adjust to an already-established relationship.
How Much Does Adoption Cost?
The cost of adoption varies greatly depending on which type you choose and where you live. Private adoptions can range anywhere from $5,000 to $40,000. International adoptions typically cost between $20,000 and $50,000. Adopting through a licensed agency in the United States costs around $15,000 to $30,000. Finally, foster care adoption is often free or low-cost due to government subsidies.
The cost of adoption also depends on the services offered by the agency and may include things like home studies, legal fees, travel expenses, and post-placement counseling. It's important to research agencies before making a decision to ensure you have a clear understanding of what is included in their fee structure and any other costs that are not covered.
It's also important to remember that regardless of the cost, adoption is an incredibly rewarding experience. The joy it can bring into your life is invaluable and will last a lifetime. Ultimately, all parents need to weigh the emotional and financial costs to decide if adoption is right for them.
Strategies To Pay For Adoption
Adopting a child can be expensive, but several strategies can help make it more affordable: fundraising campaigns like GoFundMe; grants from organizations like The National Adoption Foundation; tax credits like The Adoption Tax Credit; loans from banks or credit unions; employer benefits programs; and crowdfunding sites like YouCaring or Razoo. Additionally, some agencies offer sliding scale fees based on income level so it's always worth inquiring about this option as well when researching agencies to work with during your adoption journey.
In Summary
Adoption is an amazing journey that can bring great joy to your life. It's important to take the time to educate yourself on all aspects of adoption, including cost and different types of adoption, to make an informed decision about whether or not it is right for you and your family. Many resources are available online and through adoption agencies to help guide you through the process and several strategies to help make it more affordable. With a little research and dedication, adopting a child can be an incredibly rewarding experience that will last a lifetime.